April 5: "The Road To Glory"
Services Suspended
In light of the evolving circumstances, we have reviewed the situation with our health team. In agreement with their revised recommendation, all services, INCLUDING WORSHIP, are suspended until the current health crisis has passed.
We also would urge all our church family to take the advice of the CDC and our Commonwealth leaders seriously. Slowing the spread of this disease will save lives.
Finally, we want every American to heed our President's call for a national day of prayer tomorrow (Sunday). Those old familiar words remain as true now as they have ever been:
"If My people who are called by My name will humble themselves, and pray and seek My face, and turn from their wicked ways, then I will hear from heaven, and will forgive their sin and heal their land."  [2 Chronicles 7:14]
We will be working on ways to support our community, minister to our church family, and facilitate distance-worship over the next few days. We will be posting additional resources and information as those become available.
Video updated April 3, 2020
"When your children ask you what these stones mean to you, tell them …"
Joshua 4:6-7
In the fall of 1919 a group of women began Sunday School classes for families in downtown Russell. Within two years these classes had expanded into a new church.
To continue our core commitments we want to renew, improve, and enhance our space dedicated to children and families. When completed, we will have an enhanced, attractive, and safe area for children, as well as expanded areas for adult fellowship.
This is literally a once-in-a-generation opportunity to expand the mission and ministry of Bridges as we enter our second century.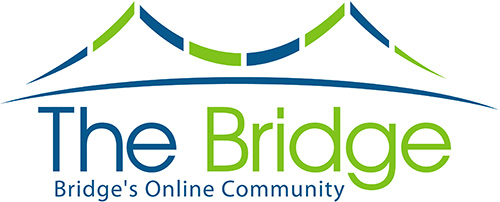 Connect with the life of our church!
With The Bridge you can experience an amazing set of new communication tools! Now, finding a group and joining it has never been easier! Finding a place to serve or checking your giving records — just as easy! Checking the start time for your rehearsal or the date for an event … It's all customized on your own personal calendar.
What are you waiting for? Lets get started!

WinShape — Russell, KY
June 29 – July 3, 2020
Registration now open!
Cost is now $99 per camper!
(originally $169)
Bridges Kids
April Virtue: Humility
Series Resources Online:

While in-church services are suspended, many of the resources for the kids' services are available online for use at home.
Just follow the link below for weekly outlines, videos, devotionals and more!