Online & In-Person Services: Sundays @ 10 a.m.
We want to invite you to join us in person or for online worship this Sunday! … If you choose to worship with us in person, we are asking everyone to continue to follow all of our Healthy at Church Regathering Plan recommendations (scroll down on this page for more information). We are committed to providing a clean, safe, non-touch worship experience.
Sept. 20: "This Is Us — The Power and the Glory"
Sept. 13, 2020, Sermon: "This Is Us — Whose Child Are You"

Sept. 6, 2020, Sermon: "This Is Us — The Big Picture"

Aug. 30, 2020, Sermon: "Change Points — Undeniable Disciple"


Regathering Plan: A Clean, Safe, Non-Touch Worship Experience
Church and service notes
We will start by having our Sunday morning and Wednesday evening prayer services only. No Sunday School at this time.
The church has completed a deep cleaning. Only entryways and worship center will be open.
Restrooms will only be available for emergency use.
Bridges Kids (including pre-school) and Bridges Students will worship with families in the worship center.
Public Areas will be sanitized before and after each service.
Prefilled/Sealed Communion will be available upon arrival to avoid passing trays.
Offering baskets will be placed at the entrances so we are not passing them hand-to-hand.
Coffee and Refreshments will not be available. Hand sanitizer stations will be located throughout open areas.
We are asking that you take the following precaution when attending services
Please park in a space marked with an orange cone.
Please wear a mask and maintain social distancing rules.
No hugging or handshaking. Please try to keep your distance from others.
#ItsOkayToSmileAndWave
Please go straight to the worship center upon arrival.
Every other row will be blocked off, so please sit with your family together in a  row.
Bring your own Bible and pen.
Please keep your children with you at all times.
Dismissal will be done by rows to allow for social distancing.
Please stay home if …

You have an existing medical condition.
You are feeling sick.
You have a sick family member at home.
You are in a higher risk group.
Only come if you feel comfortable. Please don't feel obligate to come in person if you are not ready to do so. It's okay to continue to worship with us online.
Online Connection Groups
Our Online Connection Groups give you a place to connect to others from your church family, check in with each other, and share good things that are happening as well as prayer concerns.
Online groups are using Zoom for weekly meet-ups. You can learn more and initiate contact with group leaders with the link below.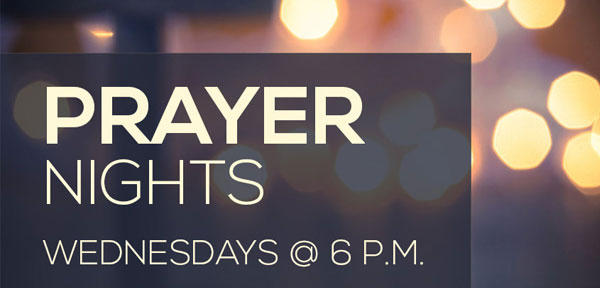 Prayer Night

We have resumed regular in-person Prayer Night on Wednesday nights beginning at 6 p.m. Separately, our Online Prayer Night via Zoom will continue as it has been.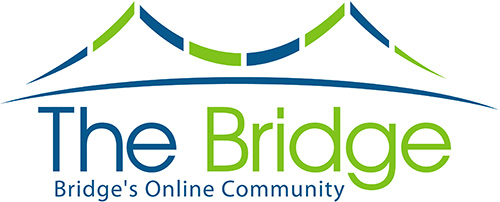 Connect with the life of our church!
With The Bridge you can experience an amazing set of new communication tools! Now, finding a group and joining it has never been easier! Finding a place to serve or checking your giving records — just as easy! Checking the start time for your rehearsal or the date for an event … It's all customized on your own personal calendar.
What are you waiting for? Lets get started!
"When your children ask you what these stones mean to you, tell them …"
Joshua 4:6-7
In the fall of 1919 a group of women began Sunday School classes for families in downtown Russell. Within two years these classes had expanded into a new church.
To continue our core commitments we want to renew, improve, and enhance our space dedicated to children and families. When completed, we will have an enhanced, attractive, and safe area for children, as well as expanded areas for adult fellowship.
This is literally a once-in-a-generation opportunity to expand the mission and ministry of Bridges as we enter our second century.