"When your children ask you what these stones mean to you, tell them …"
Joshua 4:6-7
In the fall of 1919 a group of women began Sunday School classes for families in downtown Russell. Within two years these classes had expanded into a new church.
To continue our core commitments we want to renew, improve, and enhance our space dedicated to children and families. When completed, we will have an enhanced, attractive, and safe area for children, as well as expanded areas for adult fellowship.
This is literally a once-in-a-generation opportunity to expand the mission and ministry of Bridges as we enter our second century.
"Bridges Exists to Connect People to Jesus and One Another"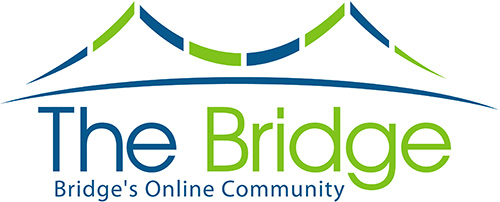 Connect with the life of our church!
With The Bridge you can experience an amazing set of new communication tools! Now, finding a group and joining it has never been easier! Finding a place to serve or checking your giving records — just as easy! Checking the start time for your rehearsal or the date for an event … It's all customized on your own personal calendar.
What are you waiting for? Lets get started!
Advent:

Hope
Dec. 1, 2019 – Tom Lawson
Bridging Generations:

Thanks For All the Ticklish Places
Nov. 24, 2019 – Tom Lawson
Bridging Generations:

Decisions vs. Decisions
Nov. 17, 2019 – Tom Lawson
Bridging Generations:

God Is A Giver
Nov. 10, 2019 – Kevin Fraley
Can't find the sermon you're looking for?