Tri-State Worship Night

Kentucky Christian University ~ April 23
KCU is leading a night of worship on their campus April 23, 2023. Students wishing to ride a Bridges van will need to fill out the forms that can completed with the links below. We will leave Bridges parking lot at 5:15 p.m. and arrive back around 9:45-10 p.m. This is a free event. Pizza and snacks will be provided. Please have a parent/guardian complete the 2023 Liability and Medical Release form.
Adventure Serve Mission Trip
Bridges Student Ministry will be going to Wilmore/Lexington, Ky., this summer. This trip will be more spiritually and conservation minded. We will leave on June 4 and return on June 9, 2023. If you are interested in going, please fill out the form and submit the nonrefundable $50.00 down payment. Hours worked at the rummage sale in May will help offset the cost of this trip.
If you have questions, please contact Josh Tinkler at jtinkler@bridgeschristianchurch.org or 606-571-5876.
Student Ministry Mission Statement
Igniting passion for Jesus in youth.

Student Ministry Bible Verse
For you were once darkness, but now you are light in the Lord. Live as children of light (for the fruit of the light consists in all goodness, righteousness and truth) and find out what pleases the Lord. Have nothing to do with the fruitless deeds of darkness, but rather expose them. It is shameful even to mention what the disobedient do in secret. But everything exposed by the light becomes visible—and everything that is illuminated becomes a light. This is why it is said:
"Wake up, sleeper,
rise from the dead,
Christ will shine on you."
Be very careful, then, how you live—not as unwise but as wise, making the most of every opportunity, because the days are evil. Therefore do not be foolish, but understand what the Lord's will is.
What We Believe as a Student Ministry
Bridges Students exist to ignite a passion for Jesus in our youth. Passion is something many adults have given up on or forgot even existed. We want students to have a passion for Jesus because that passion will sustain them through all of life's trials. We want students to follow Jesus with all of their heart, soul, mind and strength. In doing so, they will live lives that draw others to Jesus.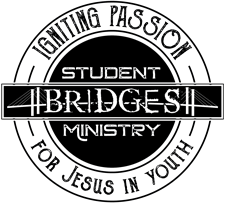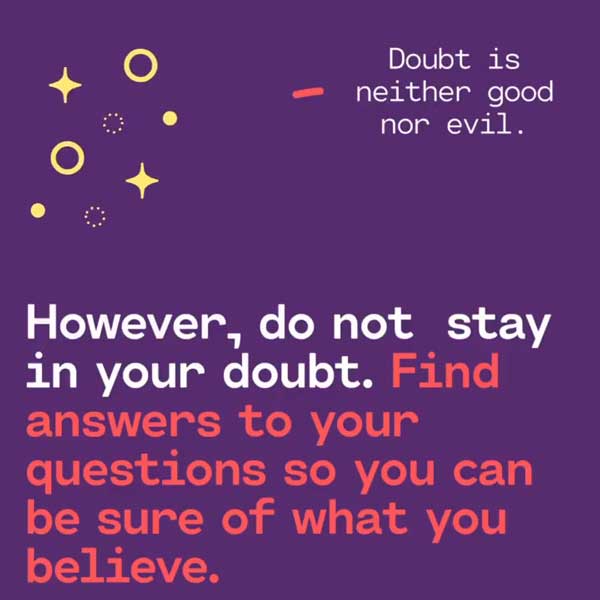 Have you ever doubted God?
Doubt is neither good nor evil. It is a tool. Do not stay in your doubt, seek out answers for the questions you have. Here are some resources that may help you in your searching ~
SCRIPTURE
Deuteronomy 4:29 – "But if from there you seek the Lord your God, you will find him if you seek Him with all your heart and with all your soul."
Proverbs 8:17 – "I love those who love me and those who seek me find me."
Jeremy Ian 29:13 – "You will seek me and find me when you seek me with all your heart."
Luke 11:9 – "So I say to you: Ask and it will be given to you; seek and you will find; knock and the door will be open to you."
Read Acts 17:24-28 – How do the things around us draw us to God?
BOOKS
"Can I Ask That?: 8 Hard Questions About God and Faith"
— Jim Candy, Brad Griffin
"Honest Questions, Honest Answers"
— David Faust
This site has curriculum you can pay for, however, there is lots of free content as well; the articles are short and to the point: