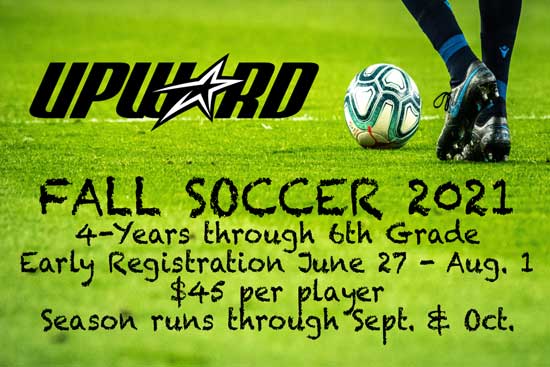 Upward Soccer – Fall 2021
Online registration runs through Sunday, August 15, for all 4-year-olds through 6th graders. Registration is $55 per player.
We are only accepting online registrations and will not be holding in-person registrations/evaluations before the season begins. Please honestly evaluate your player in the spaces provided as you register online.
Please follow the links below to register as a player or volunteer (coach, assistant coach, referee):
IMPORTANT DATES!
Upward Fall Soccer League 2021
Registration: through August 15 — $55
First Game Day: September 11
Final Game Day: October 30