A Fun Learning Environment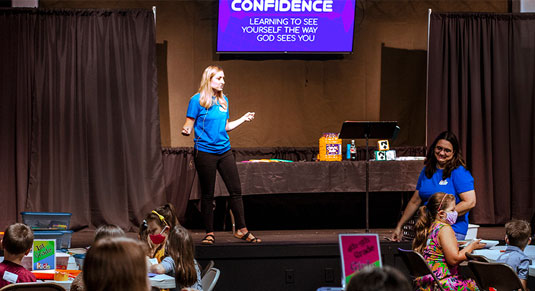 Our Children's Ministry here at Bridges is committed to working with parents to help children grow in their walk with Christ and build a strong foundation in Scripture. We believe that all kids can make an impact right now in our community, so we equip our kids with knowledge of God's Word on their own level and encourage them to share their faith boldly.
Bridges Kids offers a Christ-centered, vibrant atmosphere. We prioritize your child's safety and security–we can't wait for you to join us! Check out the rest of this page for links to videos, devotions, parent help and more!
For more information, email:
Kelsie King, Children's Pastor — kking@bridgeschristianchurch.org
Kathy Bennett, Preschool Ministries — kbennett@bridgeschristianchurch.org