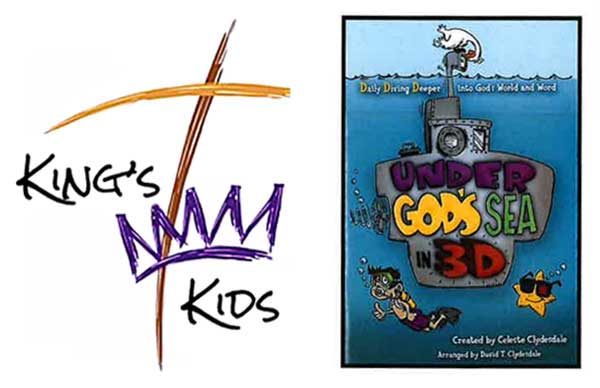 King's Kids 2020
King's Kids and Joy Singers Signup in church lobby!
King's Kids is an after-school choir program for kids in grades 1-5. In addition to singing, and learning basic musical principles, the kids will learn powerful lessions that will have a positive impact on their lives. Transportation is provided from area schools.
Thursday, Jan. 9, 2020
First rehearsal after school until 5 p.m.
Sunday, Jan, 12, 2020
Auditions for speaking parts and solos from 2:30 to 5:30 p.m.
Under God's Sea in 3D
will be presented by the King's Kids:
Sunday, March 29, 2020 at 6 p.m.
with special presentation by the Joy Singers